Posts Tagged 'Kenora Photographer'
Well it was a beautiful fall morning and day, bright sunshine and fresh dew on the ground.  The trees are really starting to turn color.  It's a great time for family portraits outdoors!  This morning I photographed a little newborn and her family outdoors in a beautiful field of color.  The drive to and from their home was so beautiful.  I love this time of year!
You asked for it so here it is.  I had the privileged of photographing the Grand Opening of the Kenora, Ontario Harbourdome.  Fat City opened up for Blue Rodeo and both groups were AWESOME!  It did get a tad bit chilly at the back of the dome, by the open doors, but the main part of the tent where all the people were gathered was nice and warm.  We have such an amazing city, music on the lake and watching the sunset while listening to some fantastic bands.  I can't imagine living anywhere else and I'm really looking forward to more great events under the new Harbourdome!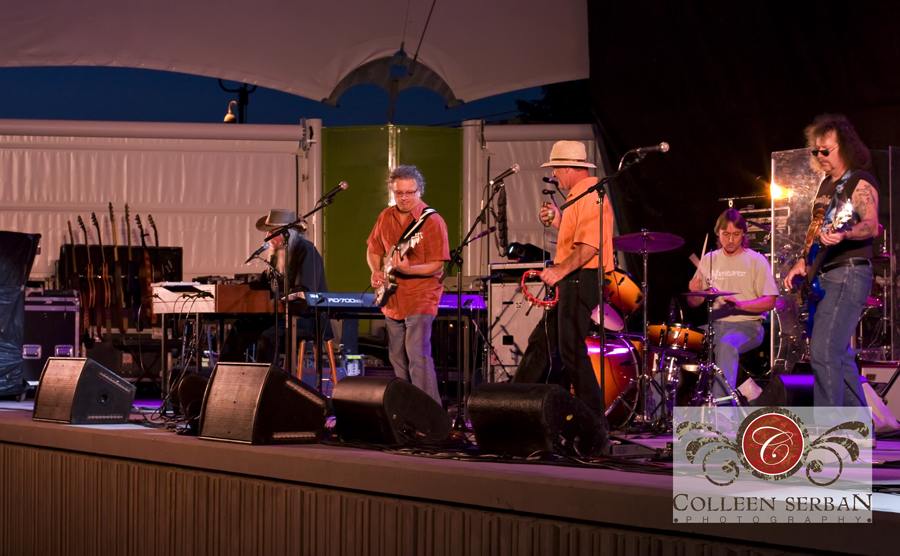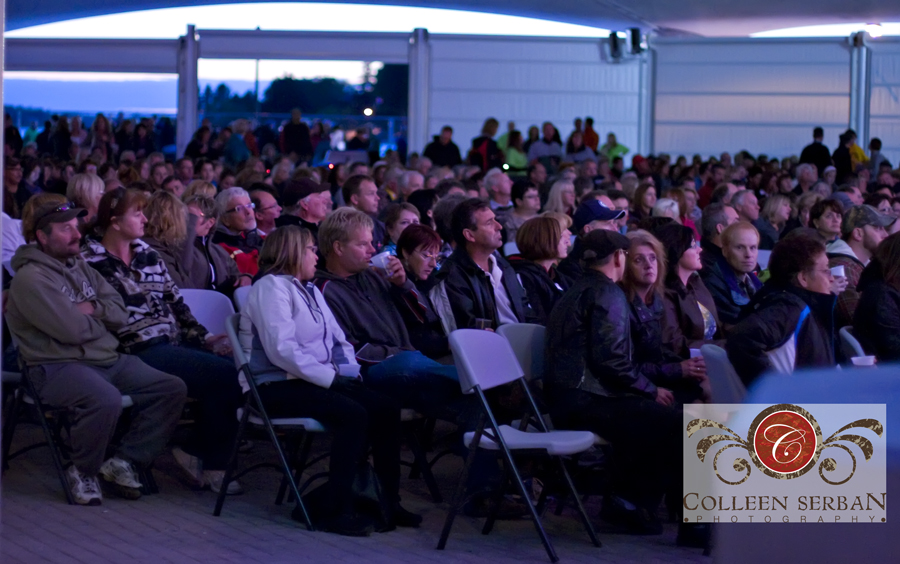 I want to press all these buttons!! PLEASE?!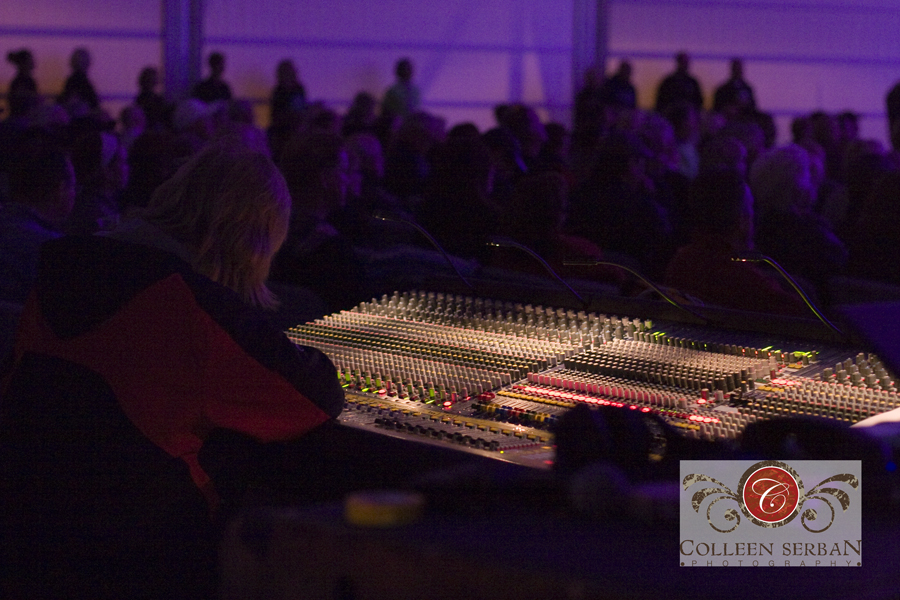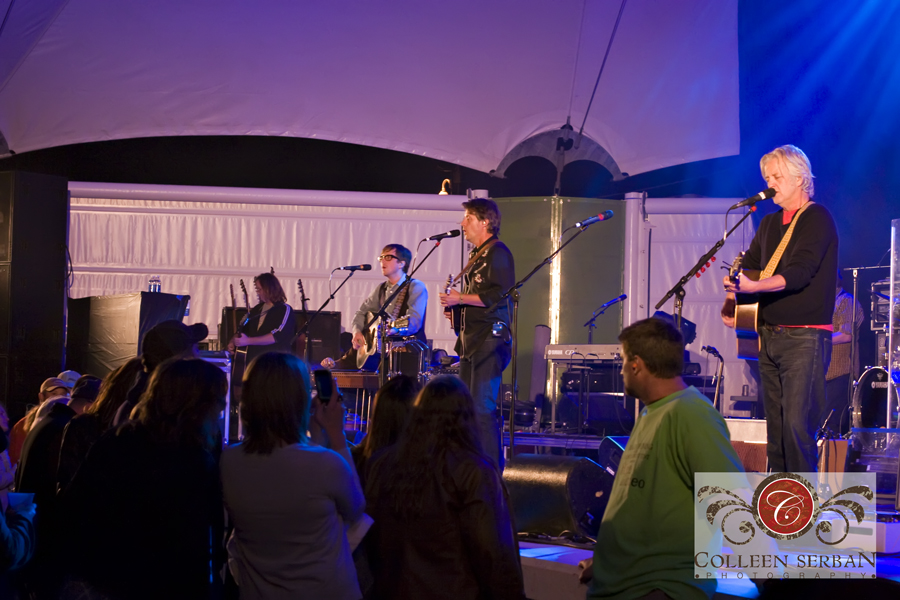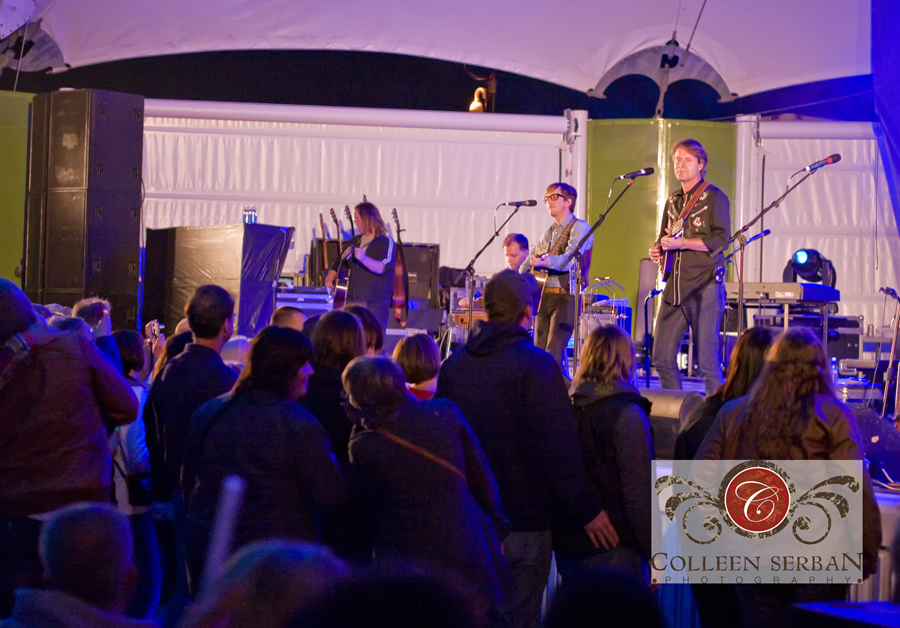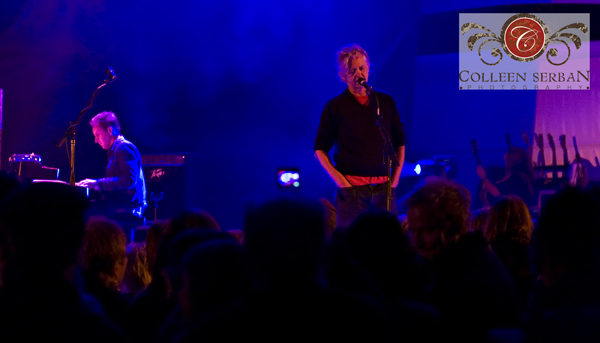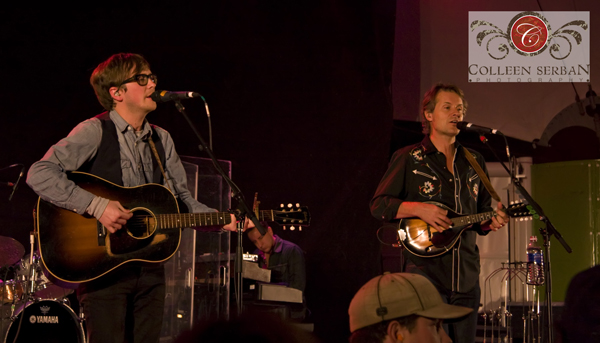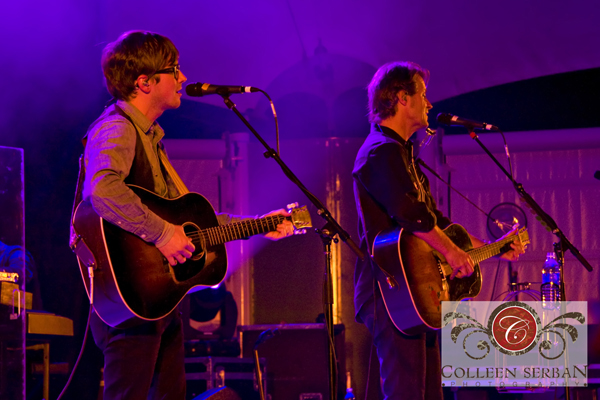 Well by the looks of the weather right now you would never know that it was a bright beautiful sunny morning, today, and perfect for outdoor portraits. This morning I went out to a local property in the Kenora area and had the opportunity to work with a family with a new member soon on the way. We took some really beautiful belly portraits with the whole family and the little girls.  Here's a few of my favorites for you to enjoy.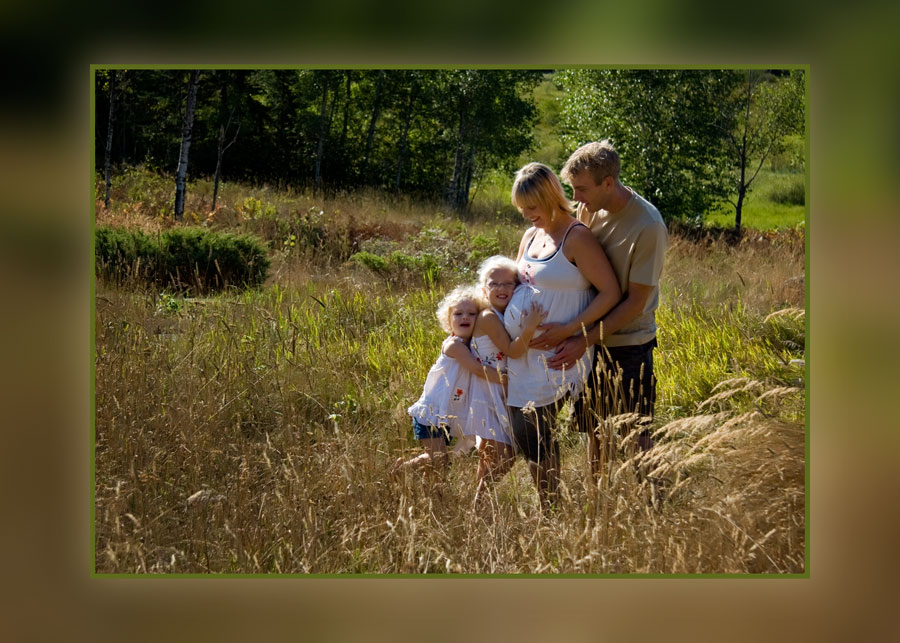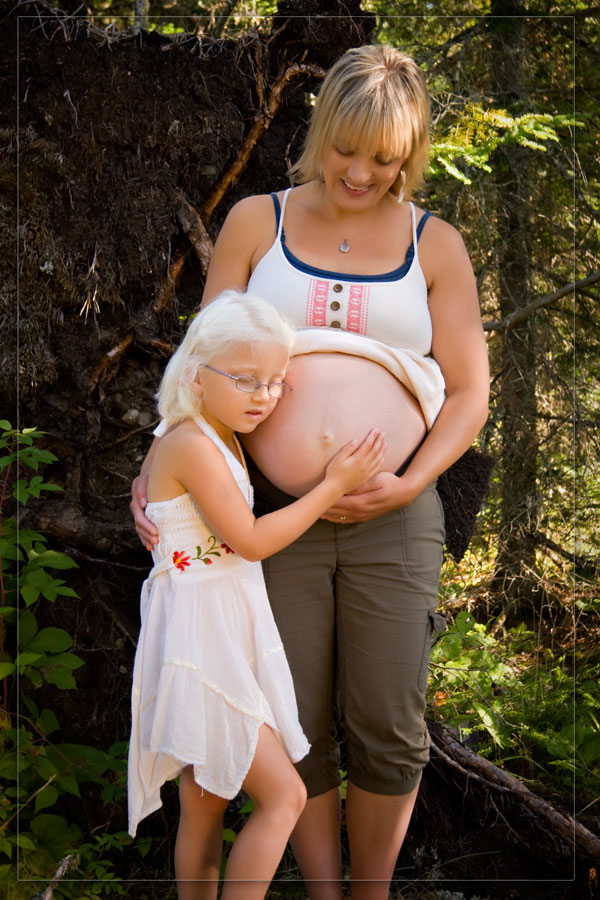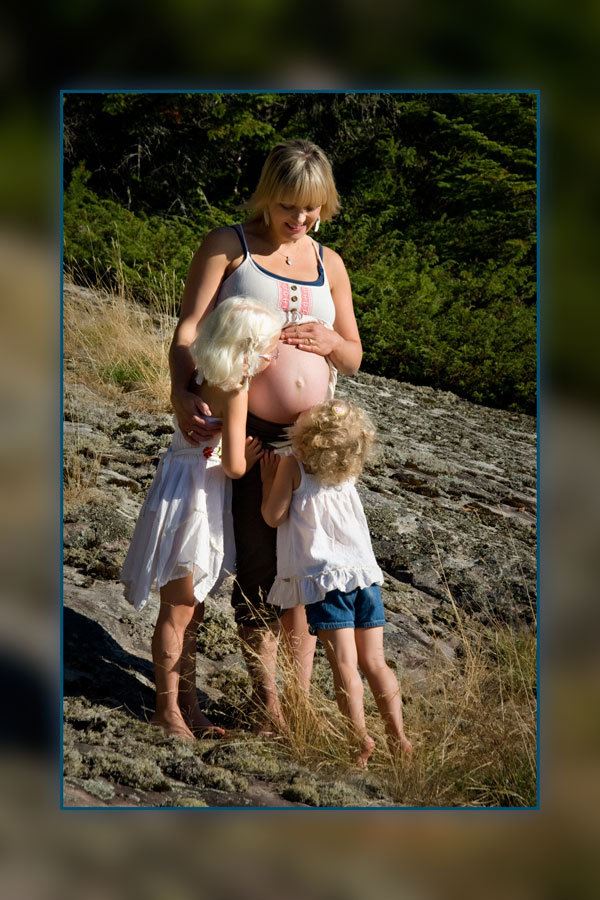 Well being a photographer definitely has it's perks.  One of those perks is getting to photograph your (my) favorite bands.  Here are some images from Big Boogaloo's performance at Harbourfest 2011 here in Kenora.  They were AWESOME and so much fun to listen to.  If I were getting married or throwing a party,  I'd have to hire them!  Great performance!  Oh and before I forget…"Ken, I was blown away by your rendition of  Johnny Cash's song "Fulsom Prison". Wow!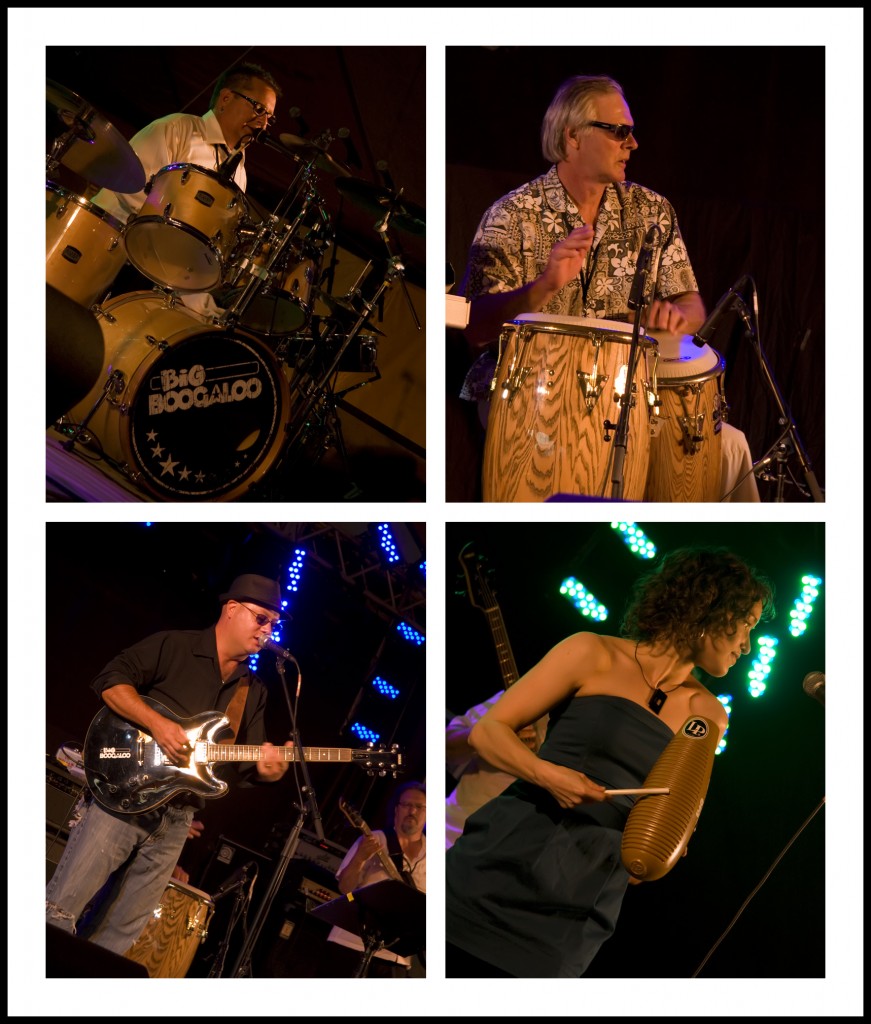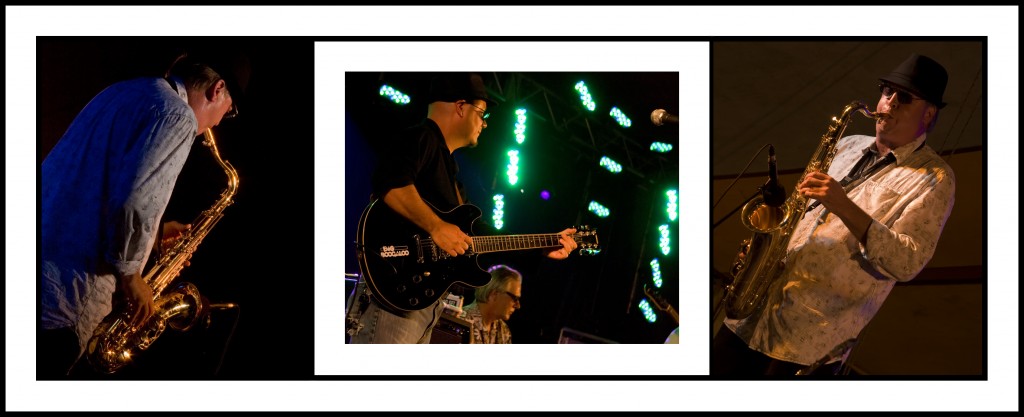 Here are a few more images for you from day 3 of Harbourfest. It's rather nostalgic as this will be the last year Harbourfest will be held under this tent.  Don't worry, they aren't canceling it but rather enhancing it by moving it to the new 4 seasons tent!  I can  hardly wait to see it completed.  Blue Rodeo is set to perform on Sept 16, 2011 for the opening of the new venue!  Yippeee!!!!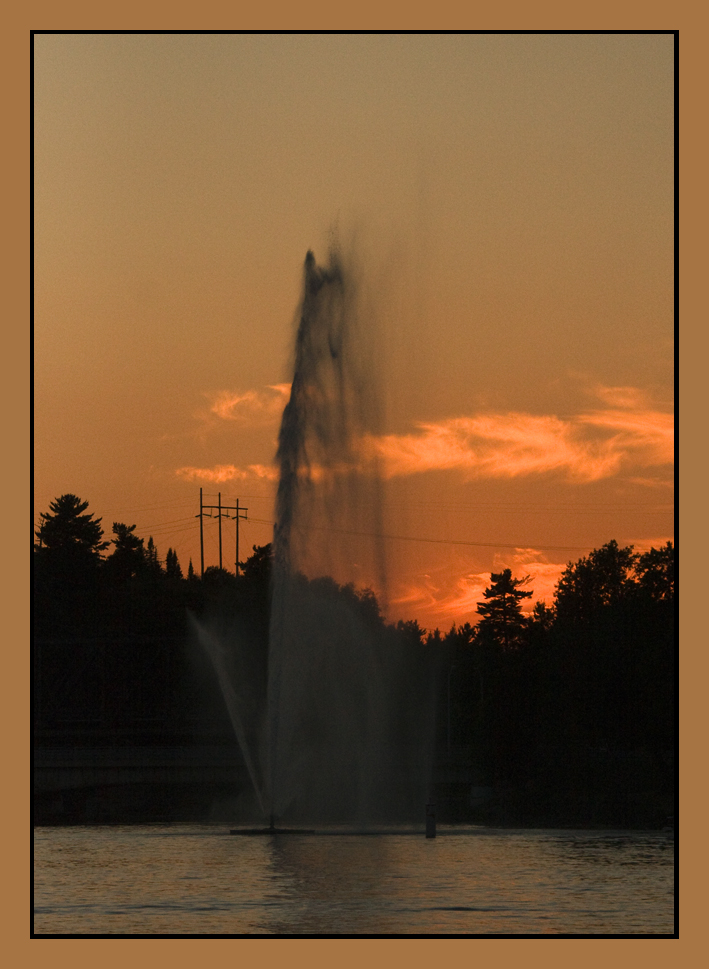 The Goodwill Geyser had perfect timing.
Tickets Anyone?
Hmmm, nice face Patrick!
Birds eye view of the big tent.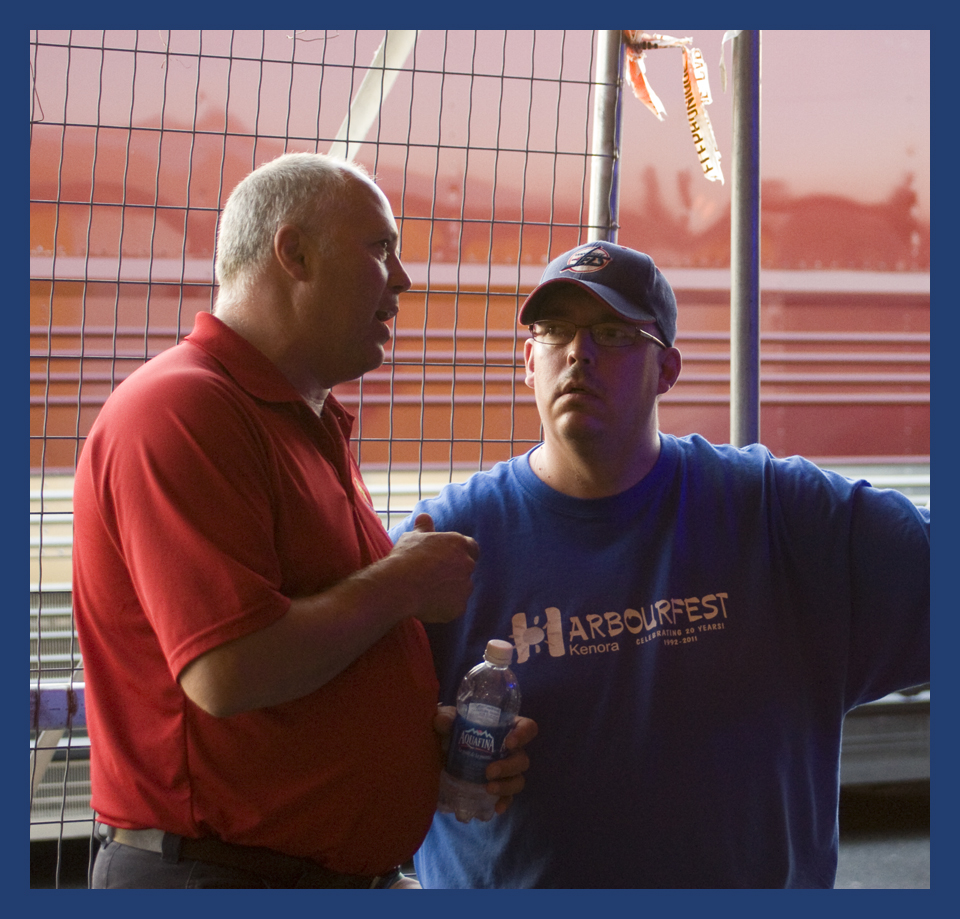 Aha!  Finally caught Randy on camera!
Well I have to confess I'm feeling the lack of sleep tonight so you only get one photograph, but  it's the most important one!
I got a photograph with the lead singer from Doc Walker!!!!!  Yippeeeeeeee!!!!!!!!
Wow, talk about fantastic performances this evening.  It's 3 am and…oh wait…it's 4am and I'm still wide awake. So, I figured I'd give you some sneak peaks of this evening's images.  Alright, I know a sneak peak is supposed to be just a couple, but how can I stop at just 2 or 3!!??
I get to go back stage!!! YAY!!  I get to go where ever I like, Woohoo!! See, I've even got proof!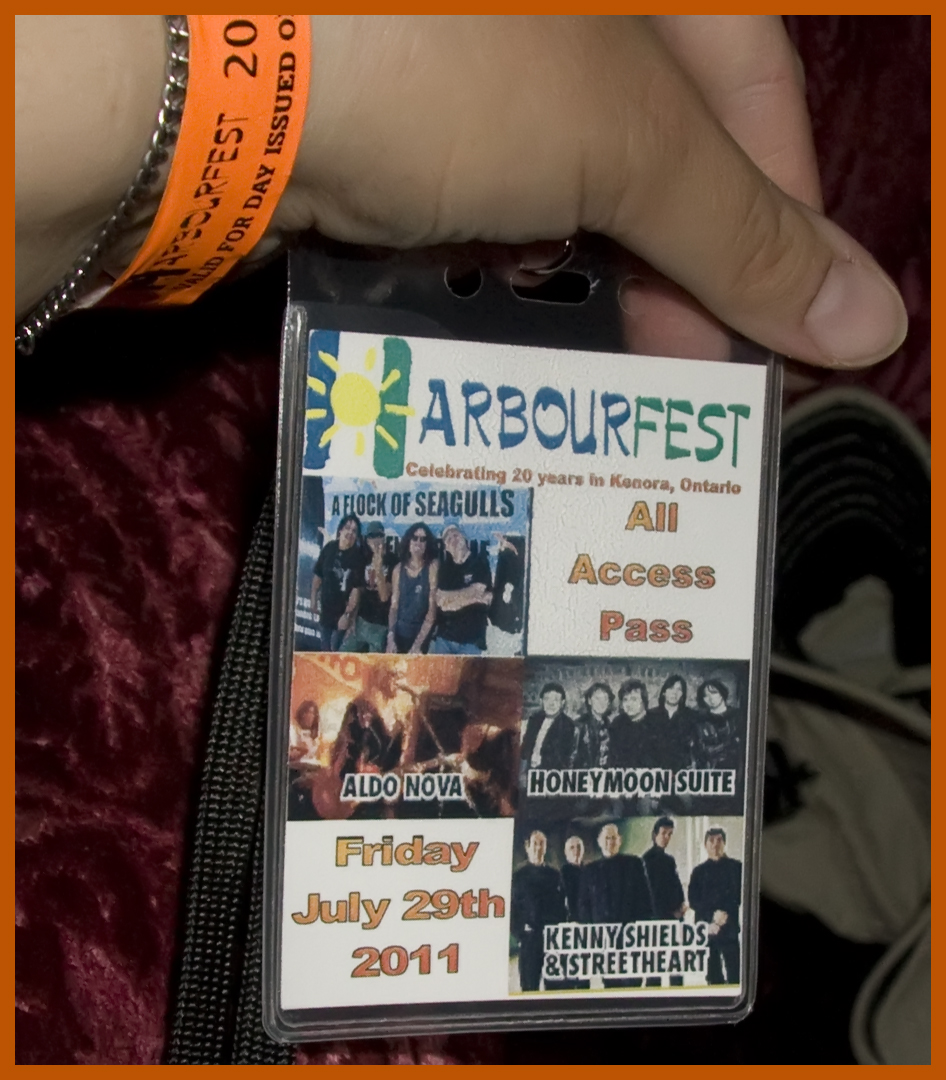 Oh ya, Patrick, you're welcome, you're welcome, you're welcome times 100 and thank you this is so much fun!
First group was "A Flock of Seagulls", and it's true… the drummer was definitely having the most fun.  He reminded me of Animal on the Muppet's!  Check him out!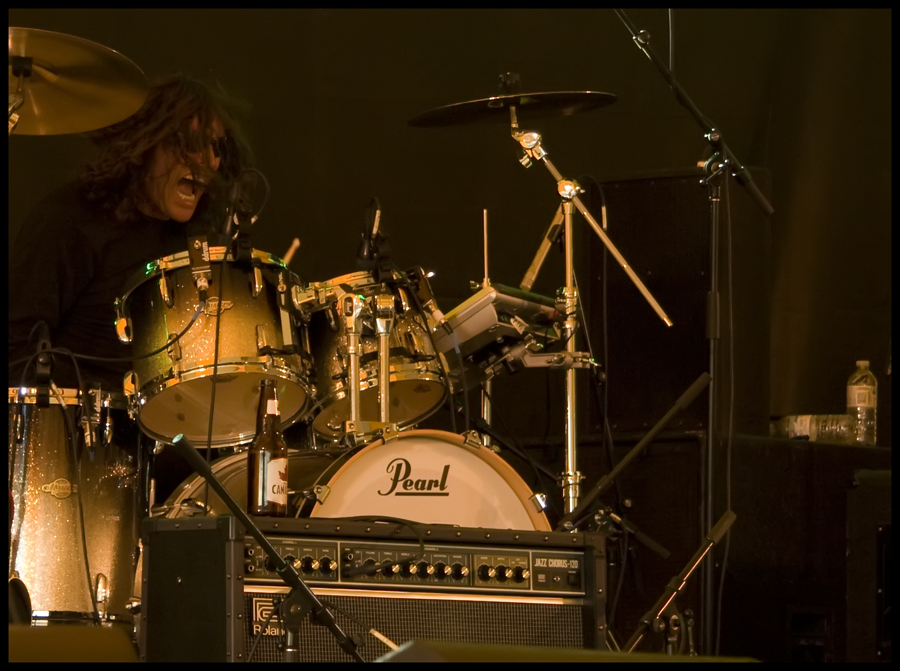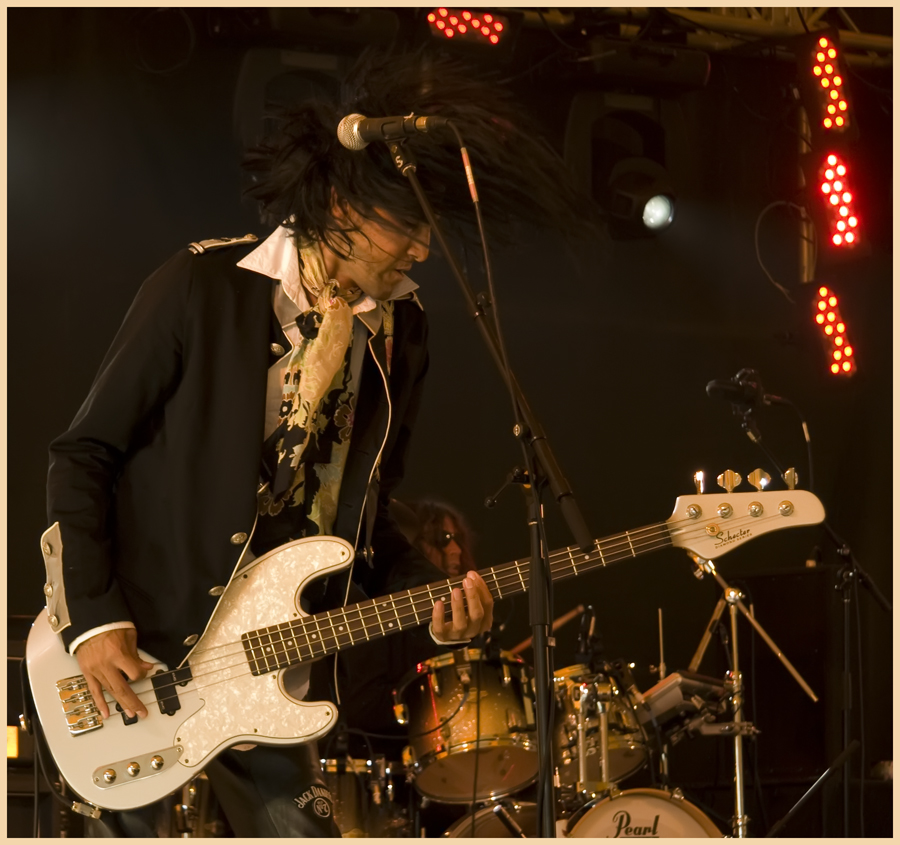 Next up was Honeymoon Suite – They ROCKED!!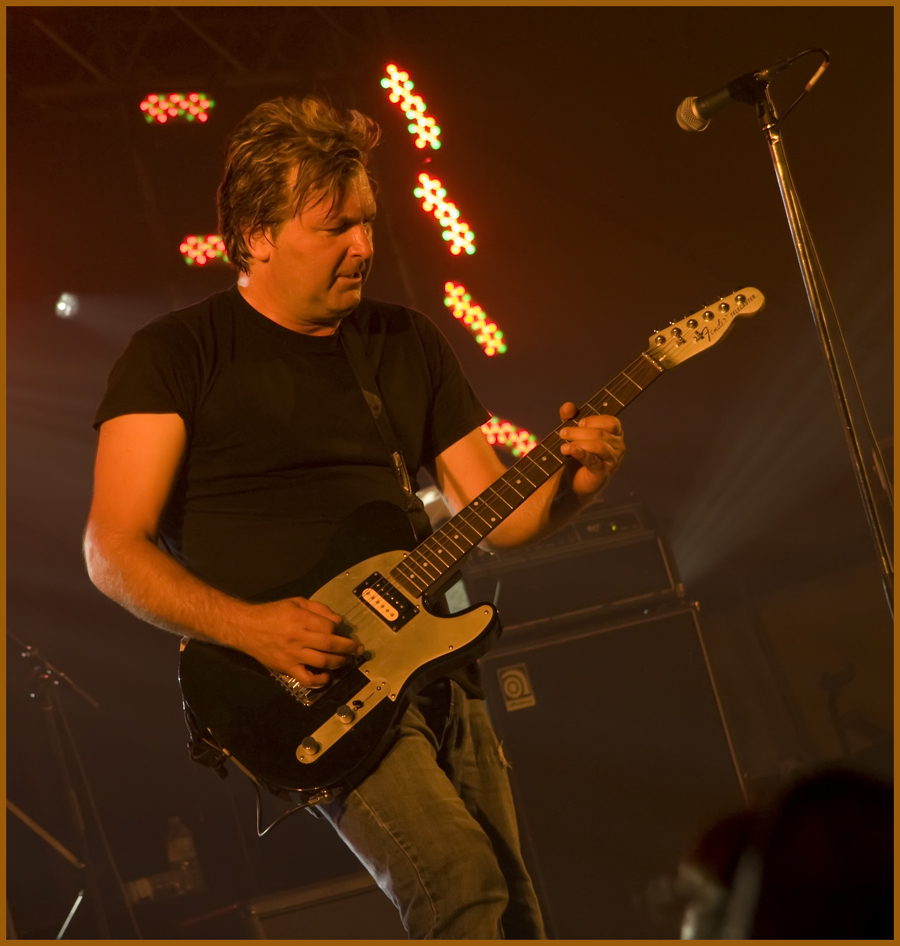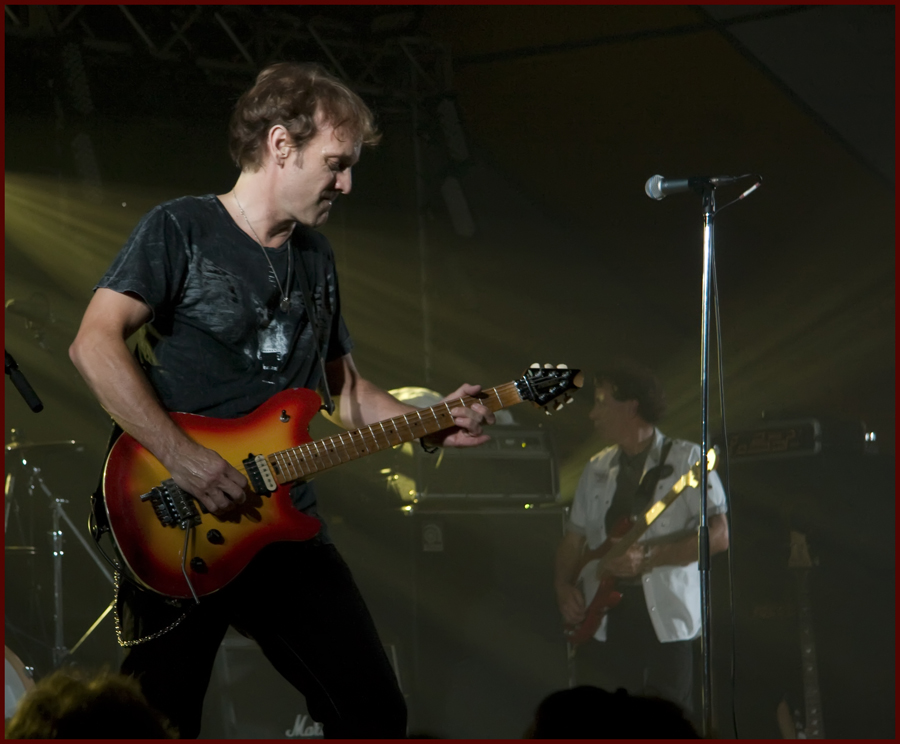 Then it Was Aldo Nova – Congratulations…What a comeback!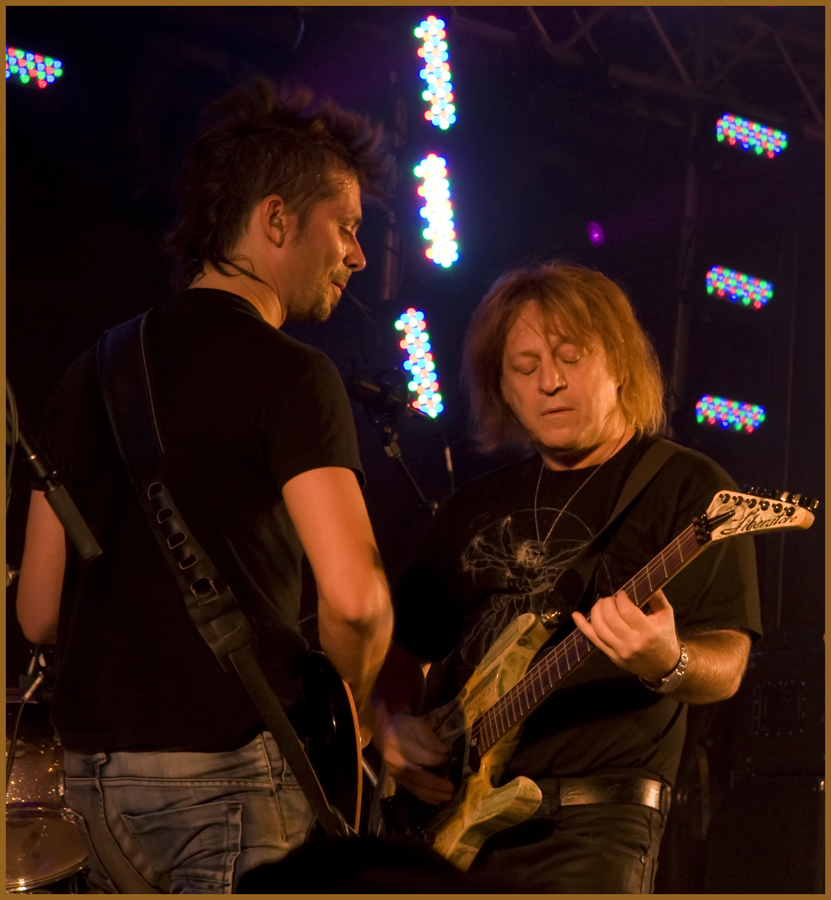 Check out the light show!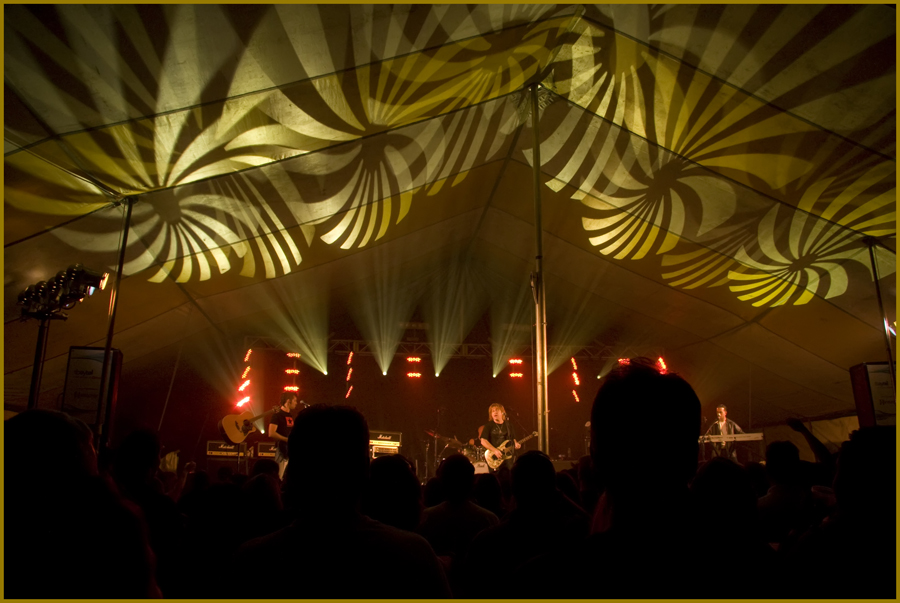 And last but not least – Kenny Shields & Streetheart
we even got and encore performance – Thank you!
Check out that crowd!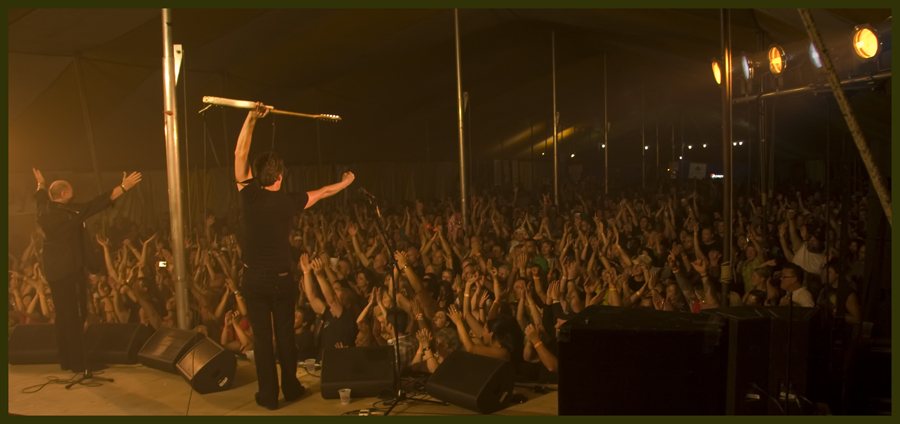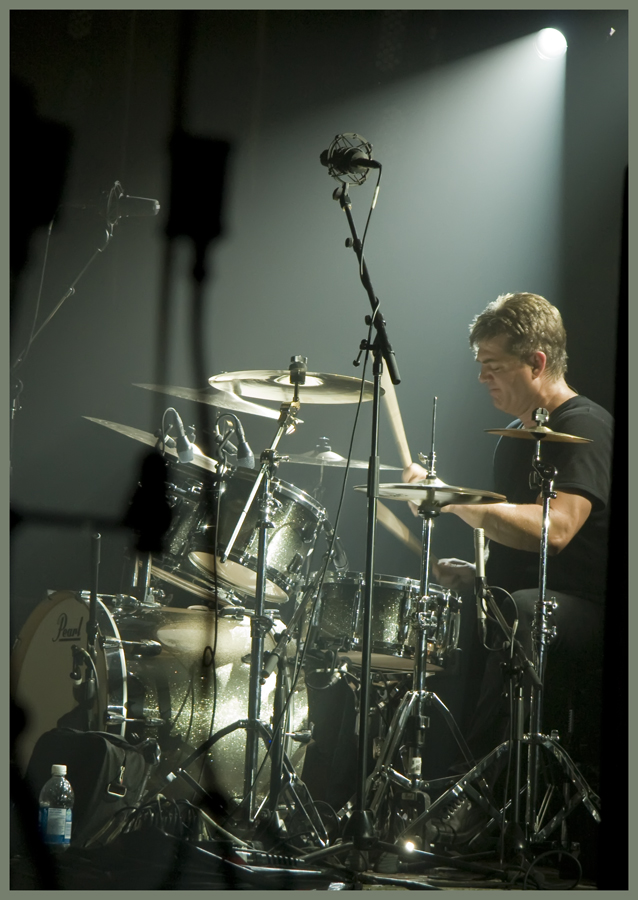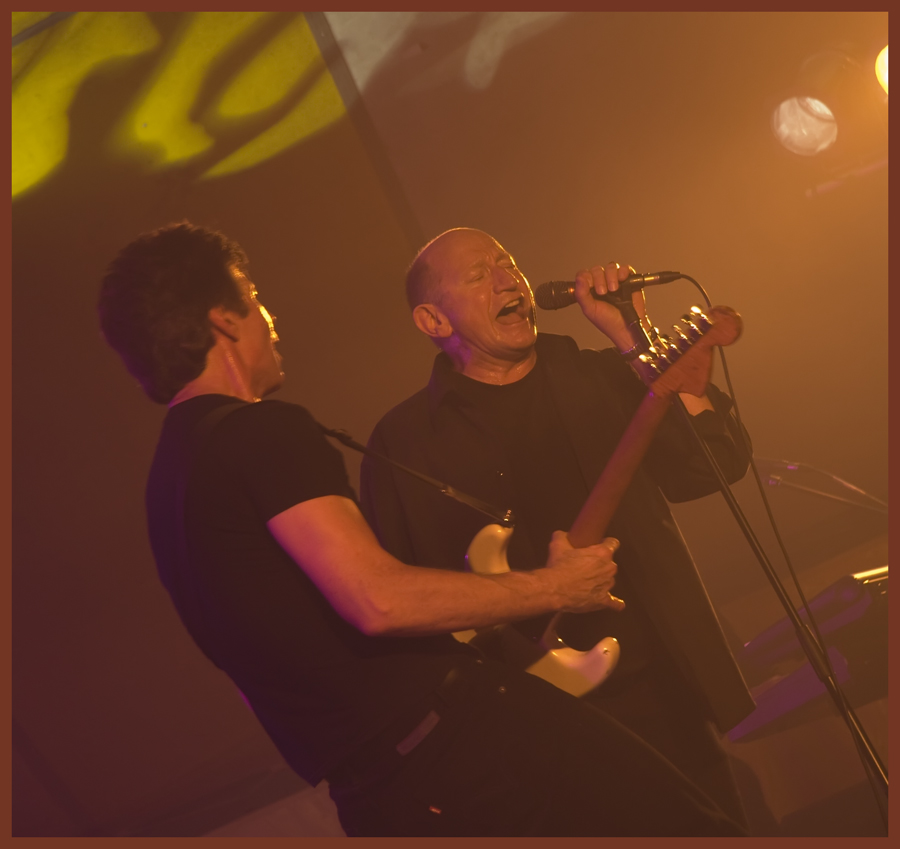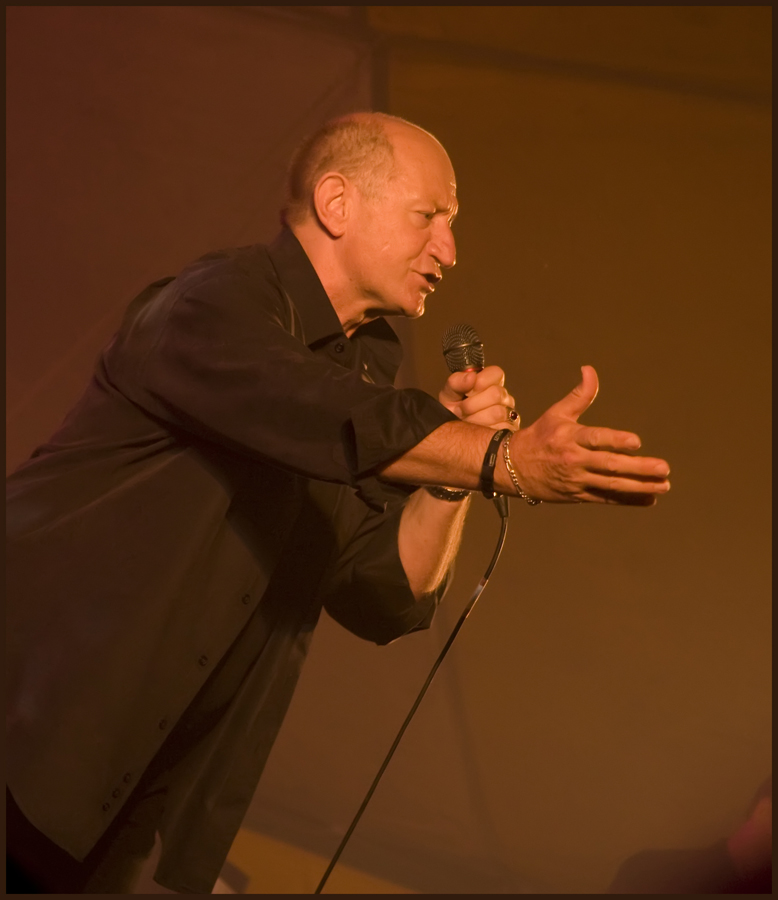 Wow, can't believe the August long weekend is here already!
Did I tell you that I'm the official photographer for Harbourfest this year? Well, I am.  And, with the help of Katie Murray, it's going to be a blast.
Friday night we start off with a concert under the big tent on the harbor front. Activities all day Saturday  starting  at 11am and Sunday starting with a Pancake breakfast at the Jubilee Church.  Emmm Pancakes!
Will try to post images throughout the weekend for all to enjoy!  Make sure you come to the harbourfront to check out all the activities.
OH, did I mention that my favorite band is playing Saturday night?  I can hardly wait!!  Doc Walker

So, my friend Dana is harassing me to add something to my blog.  So Dana, this one's for you!  And just to let you know it's almost 40 degrees here too…but we have the lake to cool off in!
Ah Strawberry season.  There's nothing quite like fresh picked strawberries, especially when you don't have to pick them.  My mom and I took a drive to Hadishville and picked up strawberries at M&E Strawberry farm.  It's only a couple dollars more to have them picked and all you have to do is pick up the basket and take them home for cleaning!
I've eaten so many, I think I'm going to turn into a strawberry!
Well it's official, summer is certainly here!
Last weekend we had a visit from our friends from the city and they brought their little boy in for a portrait session.  He's such a little cutie!  We were all sitting in the living room after brunch and the little guy was having a nap in his mothers arms, when he woke up he looked over at me with this big happy grin!  Here's a couple images of this little sweetheart!