Posts Tagged 'Kenora Photographer'
Well I just came across an interesting article about how photographers managed to get photographs of babies long before Photoshop and props were used.  They used the human baby poser, Mom. It was a rather an interesting read and some neat photographs as well.  The only thing I wish they showed is exactly how they would mat and crop mom out. I also wish I could share the link with you but it's gone.  How bizarre is that?  But if you google 19th Century baby photos you will find the link shared in the blog of Babble.com
Today at 12 noon, local students held an anti-bullying Flash Mob, on Main Street in Kenora.   Great job you guys.  E.P.I.C. stands for Every. Person. Is. Cool.
Here are some images for you to enjoy and of course the infamous Patrick stuck his face in my camera again!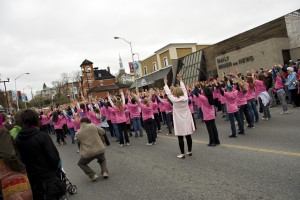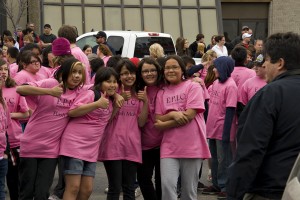 Wow, I've always wanted to take a course with Sandy Puc'.  She's an awesome, inspirational photographer from the USA and I just love her work and enthusiasm.
I'm currently taking a 3 day weekend course, live online with her and it has been AWESOME so far.  I can hardly wait to try out all the new techniques, I've learned, with my clients.  Stay tuned for a super fantastic special that we are going to be having after this weekend!
I'll leave you with one of the quotes from today that really spoke to me;
"What you do today IS important because you are exchanging a day of your life for it."
Now doesn't that make you want to get off your butt and make the most of this short time that we have here on earth?
Here's a little cutie pie from today, it's so hard to pick just a few favorites.  Enjoy!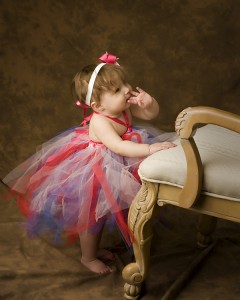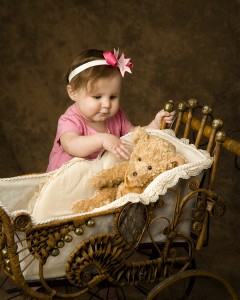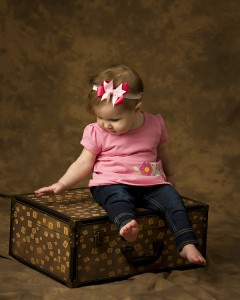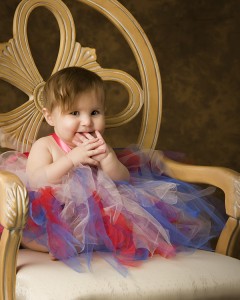 Well, I just logged onto FaceBook to check out Ashe Designs next sale.  Check them out, they have so many beautiful templates of which I own quite a few.  They have so many unique and beautiful Christmas Cards  I just love them!
If you haven't ordered your Christmas cards yet you still have this week to do so.  Book your appointment today for a portrait session or we can use an image from one of your recent portrait sessions.  These cards make a beautiful and unique gift for your loved ones.
Join Ashe Design for their 12 Days of Christmas Celebration and win thousands of dollars in photography-related prizes now through Dec. 12: http://www.facebook.com/AsheDesignLLC?sk=app_204684816209053
Thank you to everyone that has come out, so far, to help raise funds for Rescue North.  It was a lot of fun photographing all the kids and pets, today.  We still have openings between 1pm and 4pm on Saturday Nov 26th.  You don't need an appointment, just come over to the Super 8 in Kenora and get your portrait with Santa!
Woweeeee! The Wedding Expo is over for another year and what a great Expo it was. Thank you to everyone that came and to all the businesses that participated. Congratulations to all the Brides to be. I had a lot of fun and hope you did too. The photo booth, from Summer Bounce Entertainment, was awesome. It was free to try out at the Expo today and everyone got to take home a picture. Just in case you didn't catch it before, I LOVE working with Summer Bounce Entertainment, these guys ROCK!!
Congratulations to the brides that got to try out the Cash Machine, it was a lot of fun watching you catch all that money!
Check back soon for some images from today!
For those of you that know me personally, you know I'm not a early morning person.  I'm talking about anything before 8am.  Well, this morning I was up at 515am and was all ready to go out the door at 630am, very unusual for me.  This morning I was to be on "Good Morning Kenora" talking about the Wedding Expo.  On my way over to Keewatin, a six point buck came tearing out of someone's driveway and I almost hit him.  Fortunately my reflexes were good and I slammed on the breaks just in time!  PHEW!!
When I got to the station at 7am I found out the show was canceled. 🙁
Yikes, what a morning and it's only 7am!  Did you know that Safeway is open at 7am?  So I went grocery shopping.  It's now about 810 am and since there is a bit of time on my hands I figured I'd update you on the Wedding Expo.
It's going to be a great show this year.  Jeness, from All Tressed Up, will be doing bridal party hair styles; Cherun Murray, from BeautiControl, will be doing their makeup and Robin, from BestWay Rentals will have some of their formal wear being displayed on the models that Cherun and Jeness are beautifying!  I can't wait to see them all done up!
We've got Summer Bounce coming again this year and they are providing us with a Photo Booth which you can check out here
We are also doing the Cash Machine again this year so make sure you come in and enter your name so you can have your chance to win a gift certificate from your favorite retailer. The cash cube will be starting up about 2pm, you have to be there to win!
See you Sunday.
As they say, "Old is new, again".  I just finished taking an educational course put on by the Professional Photographers of Canada, Manitoba Branch, in Winnipeg.  I learned a number of new techniques to provide you, my clients, with even better portraits.  My student Abby was with me there and I'm hoping she soaked up anything I missed, just kidding.  I don't think I missed much.  Sam Sciarrino, was a fantastic speaker and motivator and I can hardly wait to use my newly learned skills with my next clients. Yay!