Well I just came across an interesting article about how photographers managed to get photographs of babies long before Photoshop and props were used.  They used the human baby poser, Mom. It was a rather an interesting read and some neat photographs as well.  The only thing I wish they showed is exactly how they would mat and crop mom out. I also wish I could share the link with you but it's gone.  How bizarre is that?  But if you google 19th Century baby photos you will find the link shared in the blog of Babble.com
It's 11pm and I just arrived home to see a shadow of a deer in the yard next to mine.  I took a closer look and there is a mama deer with her new fawn.  It must have just been born, she was still licking it and trying to encourage it to get up and walk.  Even in the darkness, it was a rather heartwarming sight.  Sorry, I can't post any photographs as I didn't want to startle her and the baby with a flash.  Hopefully she'll still be there in the morning and I can take a photograph of her and her new baby.   How exciting…when's the sun coming up?!
Today at 12 noon, local students held an anti-bullying Flash Mob, on Main Street in Kenora.   Great job you guys.  E.P.I.C. stands for Every. Person. Is. Cool.
Here are some images for you to enjoy and of course the infamous Patrick stuck his face in my camera again!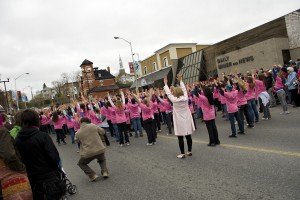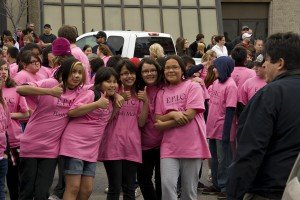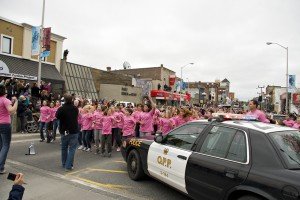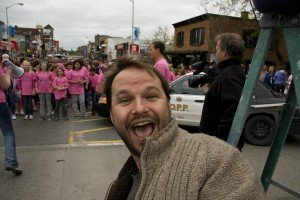 Wow, I've always wanted to take a course with Sandy Puc'.  She's an awesome, inspirational photographer from the USA and I just love her work and enthusiasm.
I'm currently taking a 3 day weekend course, live online with her and it has been AWESOME so far.  I can hardly wait to try out all the new techniques, I've learned, with my clients.  Stay tuned for a super fantastic special that we are going to be having after this weekend!
I'll leave you with one of the quotes from today that really spoke to me;
"What you do today IS important because you are exchanging a day of your life for it."
Now doesn't that make you want to get off your butt and make the most of this short time that we have here on earth?
Here's a little cutie pie from today, it's so hard to pick just a few favorites.  Enjoy!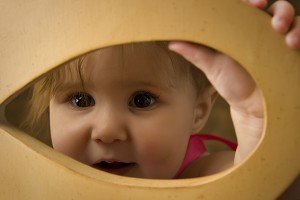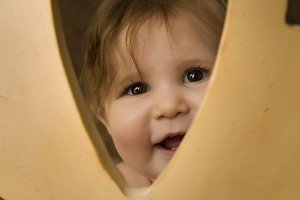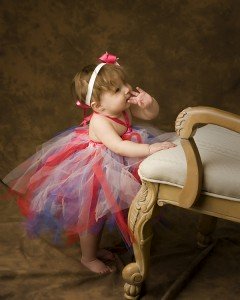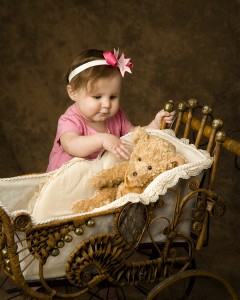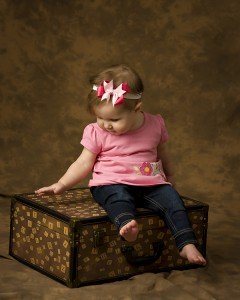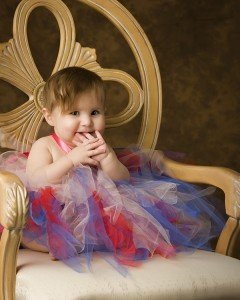 Well, I just logged onto FaceBook to check out Ashe Designs next sale.  Check them out, they have so many beautiful templates of which I own quite a few.  They have so many unique and beautiful Christmas Cards  I just love them!
If you haven't ordered your Christmas cards yet you still have this week to do so.  Book your appointment today for a portrait session or we can use an image from one of your recent portrait sessions.  These cards make a beautiful and unique gift for your loved ones.
Join Ashe Design for their 12 Days of Christmas Celebration and win thousands of dollars in photography-related prizes now through Dec. 12: http://www.facebook.com/AsheDesignLLC?sk=app_204684816209053
Thank you to everyone that has come out, so far, to help raise funds for Rescue North.  It was a lot of fun photographing all the kids and pets, today.  We still have openings between 1pm and 4pm on Saturday Nov 26th.  You don't need an appointment, just come over to the Super 8 in Kenora and get your portrait with Santa!
A friend just posted this on FaceBook and I thought it was a great thing to pass along to you.  I also do gift certificates for photography sessions, weddings, new baby, etc.  Enjoy the read.
Let's all shop local this year:
Christmas 2011 — Birth of a New Tradition
As the holidays approach, the giant Asian factories are kicking into high gear to provide Canadians with monstrous piles of cheaply produced goods — merchandise that has been produced at the expense of Canadian labor. This year will be different. This year Canadians will give the gift of genuine concern for other Canadians. There is no longer an excuse that, at gift giving time, nothing can be found that is produced by Canadians hands. Yes there is!
It's time to think outside the box, people. Who says a gift needs to fit in a shirt box, wrapped in Chinese produced wrapping paper?
Everyone — yes EVERYONE gets their hair cut. How about gift certificates from your local Canadian hair salon or barber?
Gym membership? It's appropriate for all ages who are thinking about some health improvement.
Who wouldn't appreciate getting their car detailed? Small, Canadian owned detail shops and car washes would love to sell you a gift certificate or a book of gift certificates.
Are you one of those extravagant givers who think nothing of plonking down the Benjamines on a Chinese made flat-screen? Perhaps that grateful gift receiver would like his driveway sealed, or lawn mowed for the summer, or driveway plowed all winter, or games at the local golf course.
There are a bazillion owner-run restaurants — all offering gift certificates. And, if your intended isn't the fancy eatery sort, what about a half dozen breakfasts at the local breakfast joint. Remember, folks this isn't about big National chains — this is about supporting your home town Canadian with their financial lives on the line to keep their doors open.
How many people couldn't use an oil change for their car, truck or motorcycle, done at a shop run by the Canadian working guy?
Thinking about a heartfelt gift for mom? Mom would LOVE the services of a local cleaning lady for a day.
My computer could use a tune-up, and I KNOW I can find some young guy who is struggling to get his repair business up and running.
OK, you were looking for something more personal. Local crafts people spin their own wool and knit them into scarves. They make jewelry, and pottery and beautiful wooden boxes.
Plan your holiday outings at local, owner operated restaurants and leave your server a nice tip. And, how about going out to see a play or ballet at your hometown theater.
Musicians need love too, so find a venue showcasing local bands.
Honestly, people, do you REALLY need to buy another ten thousand Chinese lights for the house? When you buy a five dollar string of lights, about fifty cents stays in the community. If you have those kinds of bucks to burn, leave the mailman, trash guy or babysitter a nice BIG tip.
You see, Christmas is no longer about draining Canadian pockets so that China can build another glittering city. Christmas is now about caring about us, encouraging Canadian small businesses to keep plugging away to follow their dreams. And, when we care about other Canadians, we care about our communities, and the benefits come back to us in ways we couldn't imagine. THIS is the new Canadian Christmas tradition.
Forward this to everyone on your mailing list — post it to discussion groups — throw up a post on Craigslist in the Rants and Raves section in your city — send it to the editor of your local paper and radio stations, and TV news departments. This is a revolution of caring about each other, and isn't that what Christmas is about?
BUY CANADIAN – BE CANADIAN – The job you save might be your own
Woweeeee! The Wedding Expo is over for another year and what a great Expo it was. Thank you to everyone that came and to all the businesses that participated. Congratulations to all the Brides to be. I had a lot of fun and hope you did too. The photo booth, from Summer Bounce Entertainment, was awesome. It was free to try out at the Expo today and everyone got to take home a picture. Just in case you didn't catch it before, I LOVE working with Summer Bounce Entertainment, these guys ROCK!!
Congratulations to the brides that got to try out the Cash Machine, it was a lot of fun watching you catch all that money!
Check back soon for some images from today!